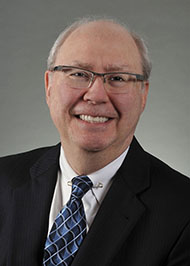 About Daniel Waddick

Senior Vice President, Financial Advisor
For 30 years, Daniel Waddick has offered his clients comprehensive financial planning and asset management. His goal is to design conservative investment programs to reduce risk. He has a commitment to exceptional service to provide clients with sound guidance and expertise. Dan's client base includes individual investors as well as corporations. His investment philosophy uses all aspects of financial strategies including retirement and education planning. He is licensed to manage investments using stocks, bonds, mutual funds, ETFs, and closed-end funds. He is also licensed to sell insurance products.
Dan joined B. Riley Wealth Management in its Chicago office in July of 2010. Prior to B. Riley Wealth Management, he served as a financial advisor for 25 years with several well-known investment firms. Dan earned a Bachelor of Business degree from the University of Dayton in Ohio and an MBA in finance from Indiana University, where he was the recipient of the Chaffee W. Shirk fellowship in banking. He is also a member of Alpha Kappa Psi (professional business fraternity) Alumni Association. Dan is the past-President of the Board of Directors of Niles Township Sheltered Workshops, a not-for-profit organization that assists mentally challenged individuals and senior citizens.
Contact Daniel today to learn more about his services and how B. Riley Wealth Management can help you and your family reach your financial goals.